Medical device engineering services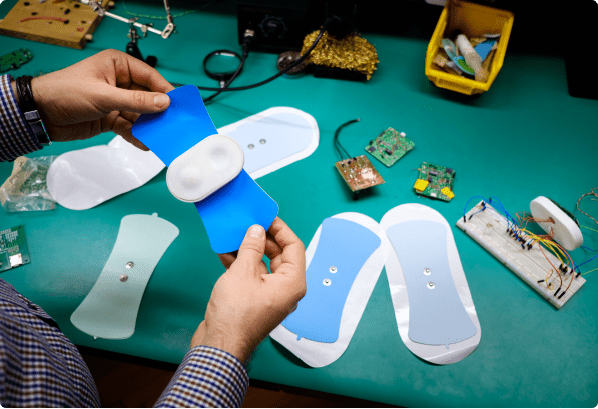 Consonance specialises in medical device engineering services by joining electronic and mechanical engineering in a single Medtech project. We boast a top-notch team of electronic engineers, embedded software developers, biomedical specialists, and mechanical engineers. Our staff have a track record in developing a wide range of therapeutic and diagnostic devices.
We are ISO 13485 certified in the field of design, prototyping, and development of electronic medical devices. We also have an in-house team of regulatory experts. Thanks to this certification and expertise, we can ensure that the entire design and development process of your medical device is conducted in line with all appropriate regulatory requirements and standards.
Check our medical device engineering services:
printed circuit board (PCB) design
component selection for medical devices
design of test environments, simulation, and testing
embedded software design and development
medical device prototyping
prototyping and electronic assembly
mechanical design & engineering for medical devices
3D design
additive manufacturing (rapid prototyping)
validation and verification of medical device designs
enclosure design
mechanical assembly
material and component selection and sourcing
development of technical documentation.
Our engineering team has worked on a wide range of medical devices of classes I, IIa, IIb, III and General IVD. We are experienced in the following areas:
breath monitoring
cardiac surgery devices
cardiology
cardiotocography (CTG devices)
diabetes monitoring
IVD diagnostic systems
TENS/EMS electrostimulation
gynecology
infusion pumps
pain-relieving therapy
portable biological signal recorders / vital sign recorders
proctology
treatment of auditory disorders
wound treatment.
Contact us!
If you would like to learn more about how our medical device engineering services can get you ahead of the competition, just drop us a line or use the form below.