IVD eBook For Startups. Opportunities & Challenges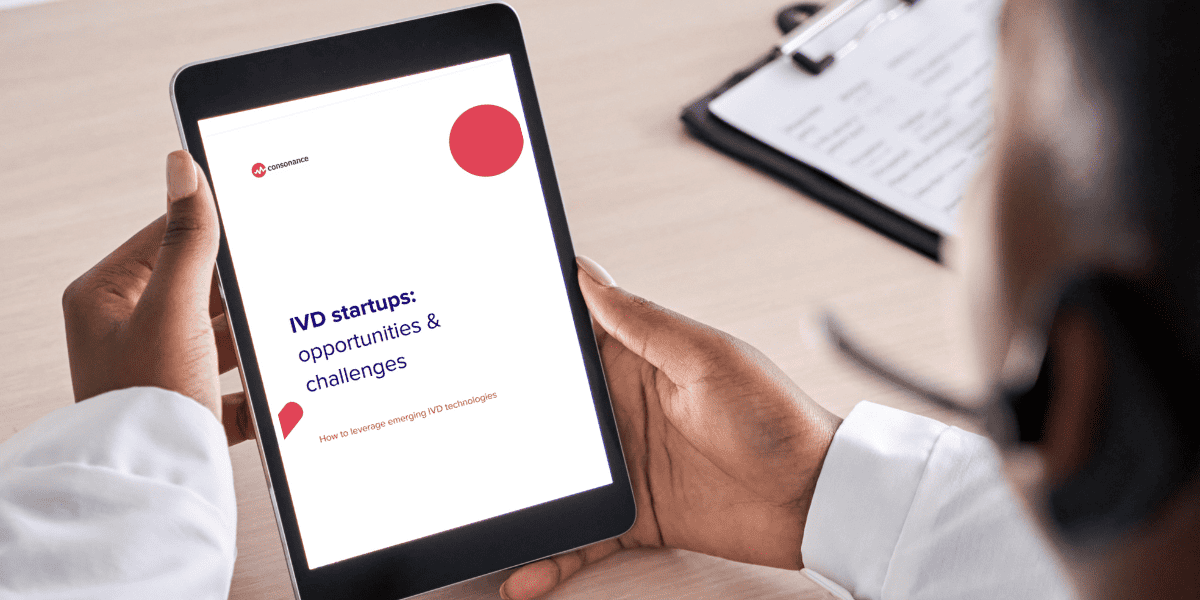 The IVD startups market is a dynamic and rapidly growing sector, offering
significant opportunities. While IVD startups have significant opportunities
to address unmet needs in the diagnostics market, they must overcome various
challenges related to technology, regulation, reimbursement, competition, funding,
and clinical validation to succeed.
This ebook aims to shed light on and provide a broader viewpoint on the consistent growth experienced by this market over the years. Our intention was to present valuable insights and expertise in specific fields, offering guidance to comprehend the challenges and opportunities that can expedite the medical product-to-market journey.
If you're thinking about innovating or improving IVD, this ebook will guide you or
explain:
🔹Growing demand for IVD products
🔹IVD technological advancements
🔹IVD startup market expansion challenges – landscape and competition
🔹Medical regulatory support and complexities
🔹Reimbursement challenges, funding and investments.
It's all here at your fingertips to help you save time & your money. If you have any questions or you seek consultancy in the area of IVD devices, MedTech or MDR / CE feel free to contact us.