Medtech ebook: How to get a medical device to the market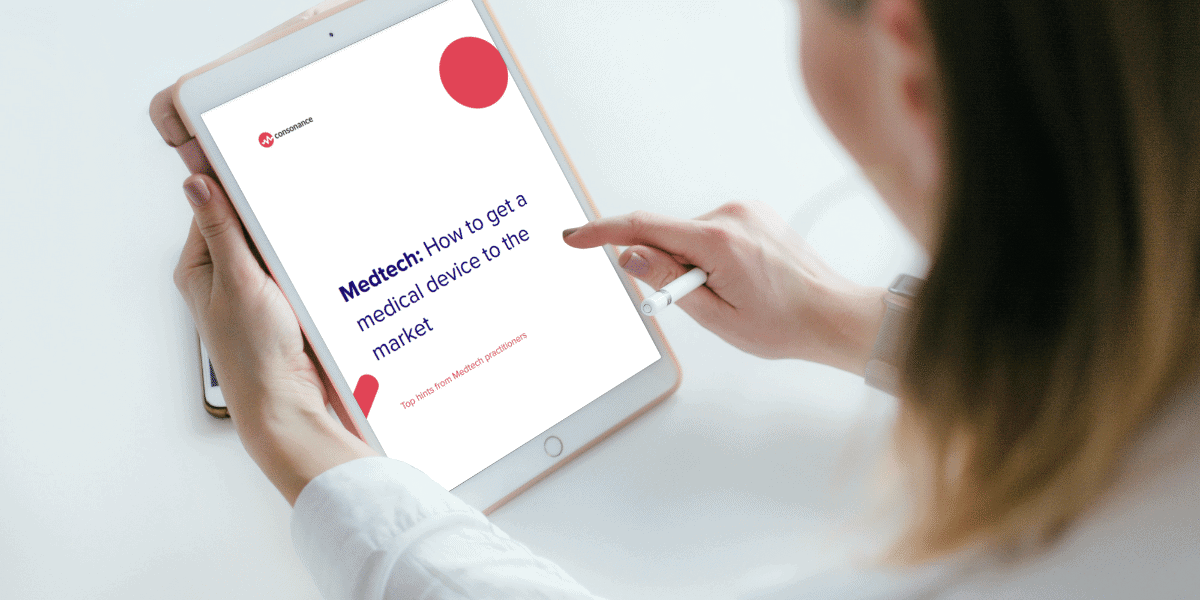 A medical device requires a special design and development approach to make it successful.
This Medtech ebook written by people who stay behind the curtain shows how not to get sidetracked from primary goals or lose focus especially when time to market is crucial. We share only good practices and our experience which might help to complete a prospectful Medtech project.
If you're thinking about innovating healthcare with a medical device, this ebook will guide you through:
🔹Technical feasibility study / due diligence and why it is a must-have in Medtech
🔹Phases of medical device development
🔹Certification strategy
🔹The difference between a medical device certification and QMS certification
🔹Importance of design and UX in Medtech projects
Get a Medtech ebook lifetime copy for free!
A guide to developing successful Medtech innovation
Drill down this comprehensive ebook to improve the development process of your next medical device innovation!
Consonance experts share some top hints and know-how in certain fields to lower project issues, decrease development expenses and shorten the medical product-to-market process.
It's all here at your fingertips to help you save time & your money – or your investors.
If you have any questions or matters to consult while reading this ebook, or you plan a new Medtech endeavor, feel free to contact us.