Medical device manufacturing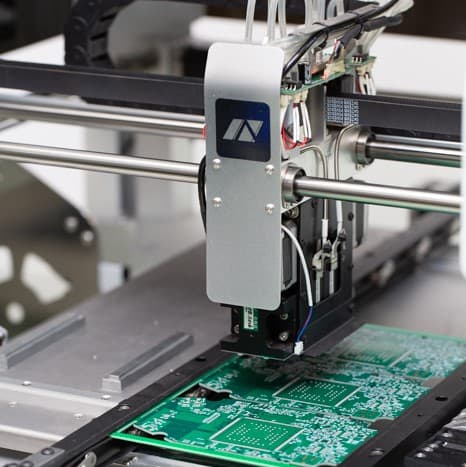 Consonance is an ISO 13485-certified manufacturer of electronic medical devices. We can assist you in your project by managing the entire production process of your device, from component and supplier selection to design for manufacturing and the actual production of your device.
Our in-house production capabilities include:
mass production of up to 5,000 device units per month (final assembly, testing, quality control, packaging)
production of trial series
development and production of functional prototypes and production prototypes of medical devices
supply chain management
material and component selection and sourcing
selection, auditing and management of suppliers and subcontractors for specialised components.
We have a track record in the production of medical devices of classes I, IIa and IIb. We have an in-house manufacturing facility equipped with a 3D printer, a CNC machine, a solder paste printer, a pick & place machine, a reflow soldering oven, automated test equipment, a foil wrapping machine, and other production devices.
If you would like to hear more about our manufacturing capacity or you would like us to prepare a proposal for manufacturing your device, please contact the Consonance Sales Team at sales@consonance.tech.