Consonance Recognized as a Clutch Global Leader for 2023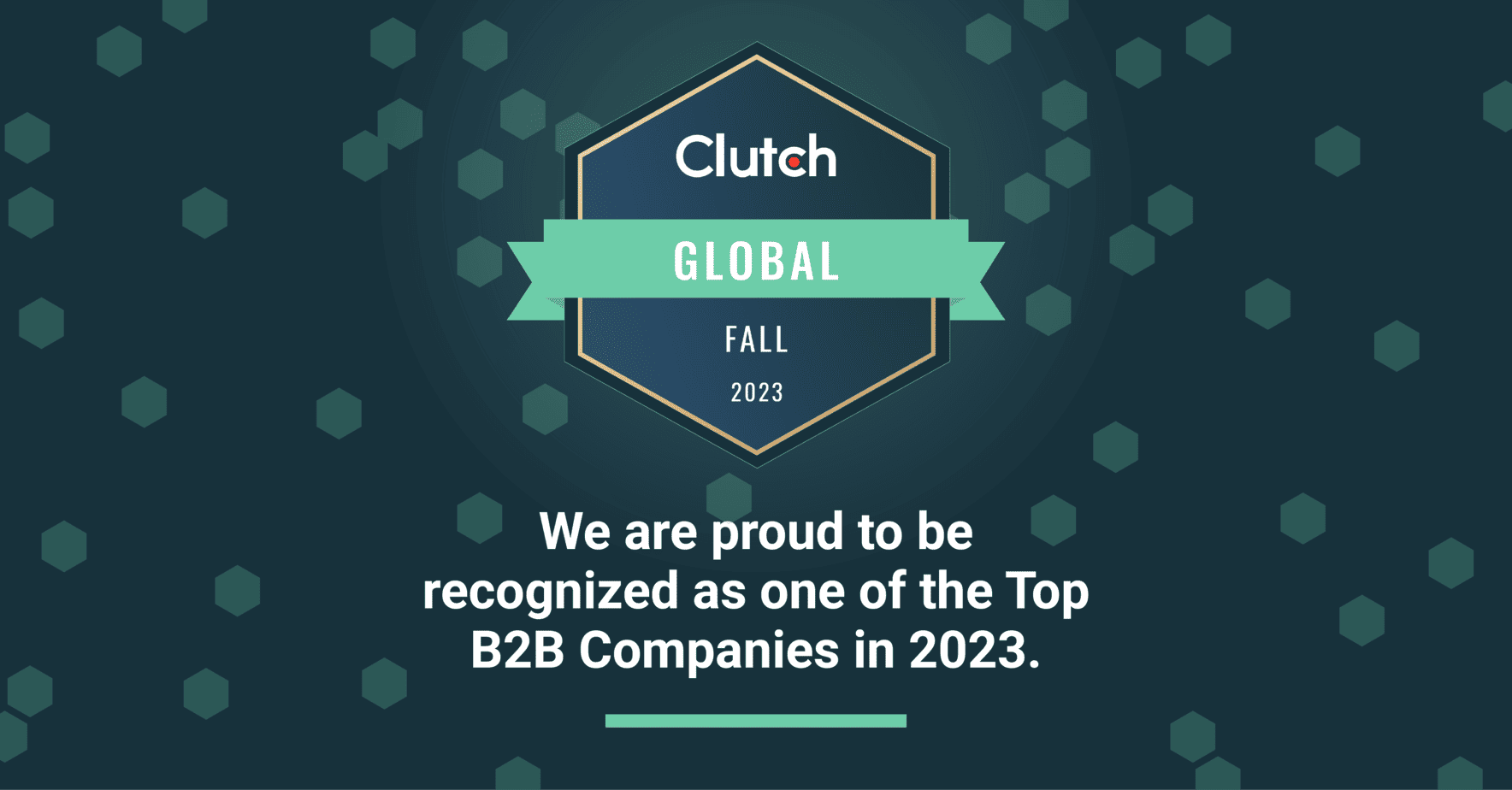 We proudly announce our recent accolade as a recipient of the esteemed 2023 Global Award for excellence in four categories on Clutch, the preeminent global B2B service provider marketplace. This distinguished honor is a reflection of our unwavering commitment to MedTech industry expertise and exceptional service delivery, as evidenced by the commendations derived from thousands of client reviews on the Clutch platform. For the sixth consecutive year, Clutch continues to recognize and celebrate top-tier B2B companies through its coveted Global Award designation.
Consonance with Hardware Design & Development Award
Acknowledging this achievement, Consonance expresses gratitude for being named a 2023 Fall Clutch Global Award winner. This prestigious recognition underscores the outstanding client work accomplished throughout the year, resonating through the candid and positive feedback shared by our valued customers on Clutch.
Reflecting our positioning and services, we won four most important categories:
Hardware Design & Development Award
Engineering Award
Computer Aided Design Award
3D Modeling and Printing Award. 
"Our recognition as a 2023 Clutch Global Award winner is a testament to the dedication of our team in consistently delivering unparalleled excellence in mentioned services. This achievement fuels our commitment to MedTech innovation and client satisfaction, reinforcing our position as leaders in the global landscape of B2B services." – Mariusz Mąsior, CEO Consonance
Sonny Ganguly, CEO of Clutch, echoes the sentiment, stating, "We are thrilled to showcase the incredible success of leading companies worldwide on our platform. Their dedication to delivering outstanding services has not only contributed to their own success but has also empowered countless clients to thrive. We aim to highlight this year's industry frontrunners and facilitate connections for Clutch users seeking top-notch services tailored to their specific needs."
Explore our recent projects and why we look forward to continuing our commitment to excellence and serving our clients with the highest standards.
If you have any questions or you seek consultancy in the area of MedTech, IVD devices, MDR / CE feel free to contact us.