Next-generation diagnostics and biointerfaces. Where is Medtech heading?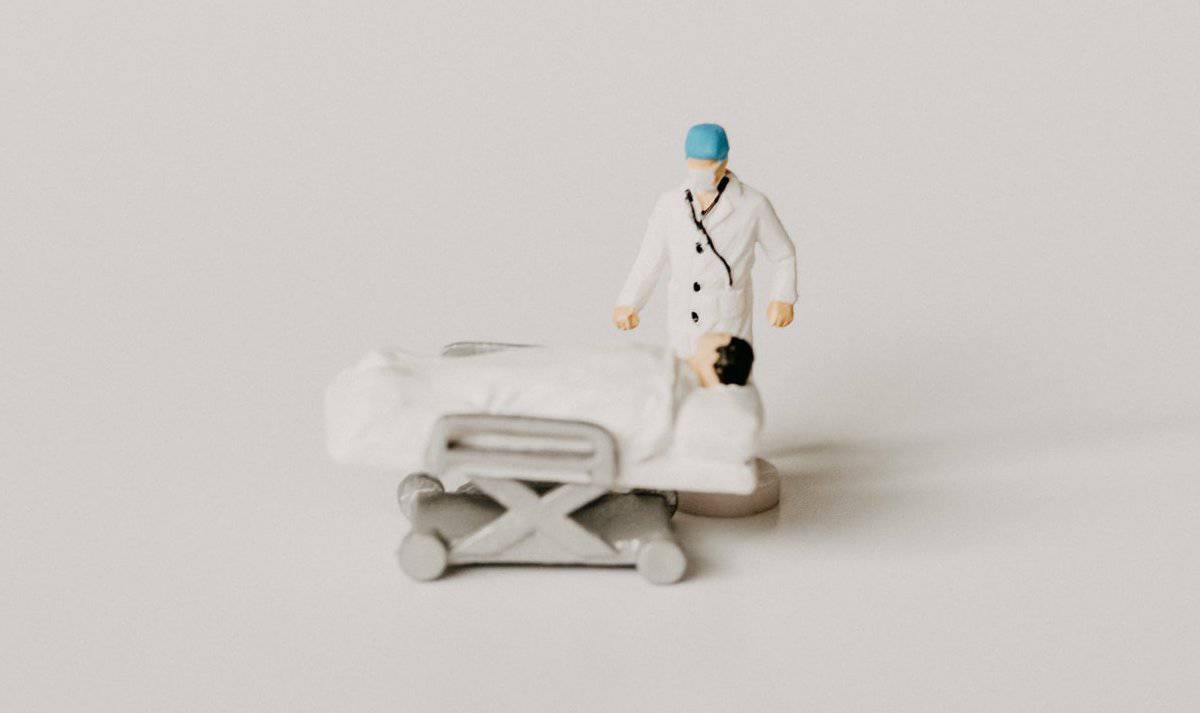 Medtech is under intense development and there is significant effort to advance the research. Wearable technology has a tremendous impact on healthcare. The miniaturisation of electronics is a thing now: smaller is smarter. Have you noticed anything else? Let's take a look: what are the next developments and innovations in this area in the coming years? Further fields where considerable development is expected to be are described below.
Rise of the artificial intelligence – AI
We can expect a strengthening of the position of the medical devices empowered with AI. The effectiveness and usefulness of this solution have been confirmed. AI is ideal for disease detection and diagnosis confirmation. We do not have to look too far for evidence of this. European cardiologists reach for solutions, like Cardiomatics – a cloud AI tool for ECG analysis. Start-ups differ in the extent to which they introduce innovations to markets. Beyond Verbal is an Israeli company that takes a more creative approach. Start-up is engaged in continuous human voice analyses. Algorithms monitor voice intonation to search for vocal biomarkers. Such an action aims to predict health issues, like heart attack, and voice-affecting diseases.
In an attempt to improve doctors' work, new resolutions on AI medical devices are presented and awarded. Accelerated Access Collaborative (AAC) in partnership with NHSX and the National Institute for Health Research (NIHR) is running the Artificial Intelligence in Health and Care Award.
Currently, AI is adopted in drug research. By speeding up the development and cost-cutting, artificial intelligence helps in drug discovery.
Medtech wearables
Look at your wrist. Now, look at your colleague's wrist. Is that Apple Watch or Xiaomi Mi Band? Your colleague is not wearing any? There is a big chance it will change. We witness the technical development of wearable technology.
Smartwatches seemed to inspire BioStamp nPoint designers. Stickerlike sensors, just like wearable computers, collect heart rate and heart rate variability, quantify time spent active and time spent in various body positions, and evaluate sleep quality. Sensors can be used in various body locations. The device is wireless and rechargeable.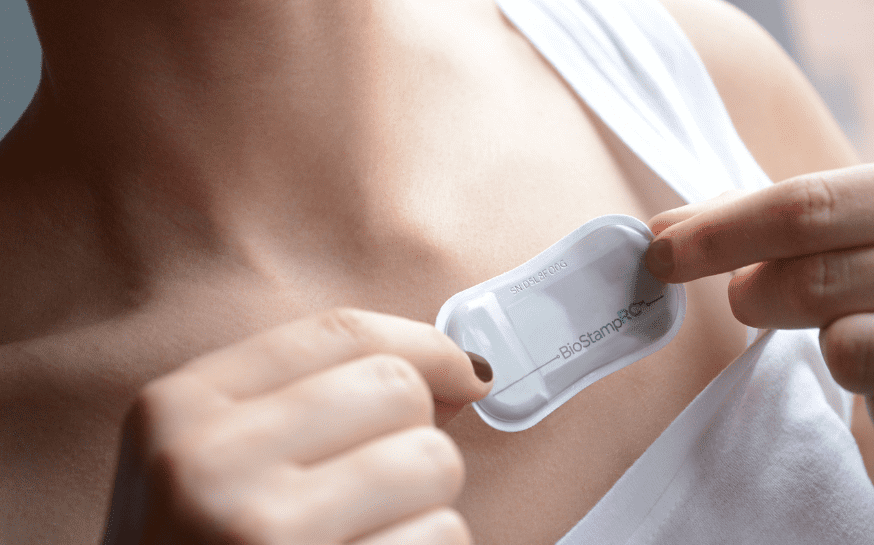 This innovation is not enough for you? Let me tell you about MC10's other product: Biostamp, a truly next-generation biointerface.
Approach to biointerfaces
Biostamp is a thin electronic sheet, glued to the skin, able to monitor and transfer physiological data. The mobile app allows you to view the results.
Biostamp presents an approach to biointerfaces and movements towards an uncharted territory – our skin. It has also been a focus of scientific research. The concept of digital tattoos has been realised. Traditional inks had been replaced by biosensors. Those sensors correspond to the pH changes in the interstitial fluids.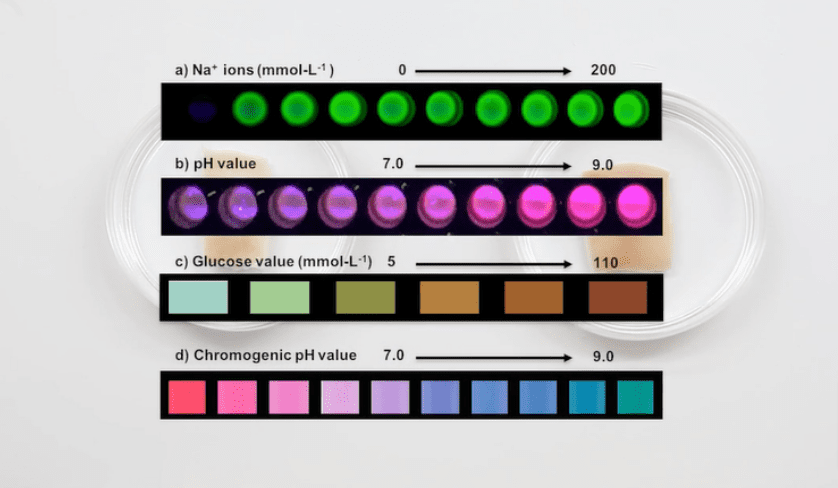 Self-care solutions
Improving wearable technology with self-care solutions results in the creation of devices like Nuheara IQbuds2 MAX – smart-hearing aid. Every user can evaluate their hearing (hearing assessment is clinically validated). Tests are available in the IQbuds2 MAX App application. More professional guidance is provided by IQcare. Hearing professionals can be accessed via phone call or video platform.
We can also see releasing more significant development of small devices.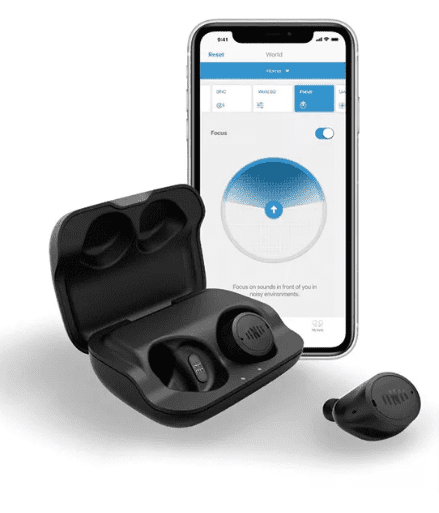 Data collection
The number of people living on our planet is increasing, and so is the collection of information collected from people. Data security is more important than ever before in our digital era. Problems of databases' growth should be also presented through the lens of ordinary people. Entering data can be time-consuming for doctors. In the end, patient care should be in the first place. Take it easy, engineers are on their way to solving the issues we may be facing today.
One solution to this problem was found and called Augmedix. Augmedix is a documentation automation platform that uses Google Glass wearable devices – small augmented reality glasses.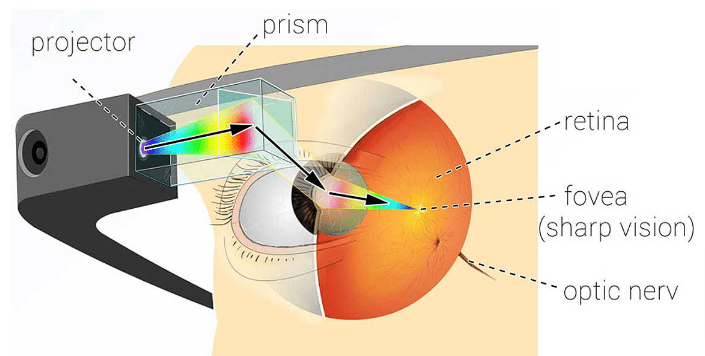 Documentation can be performed thanks to the use of automated speech recognition (ASR) and natural language processing (NLP). Automatic speech recognition transcribes the visit in real-time and extracts clinical data from the conversation. Medical notes are delivered asynchronously. Notes are then transferred to the electronic health record (EHR).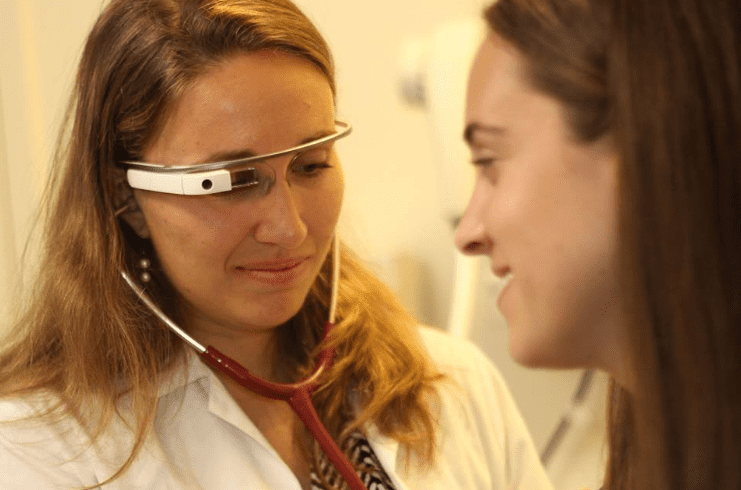 Brain-computer interfaces
Medtech brings life-changing solutions to people. Neuralink works on designing neural implants, which will make it possible to control prosthetics (or computers and mobile devices). The company is bringing hope to paralysed people. Implants will be inserted into areas of the brain responsible for motor movement. Electrodes are going to be placed near neurons to detect action potentials. Neurons are responsible for sending motor commands, and recordings of those signals may help in decoding carried information. Clinical trials have not begun yet. However, monkeys have been used in testing so far. Case studies arouse much interest and controversy. The company founder himself confirmed the death of the animals used for research.
Forecasts for the near future of med-tech? Not just repairing but also improving human functions with implantable devices.
Transforming medical education with mixed realities
Medtech implements solutions present on the market and uses them for treating diseases and reducing disabilities. VR can help people suffering from depression using the embodiment method. Neuro-rehabilitation can improve physical function in people with neurological disabilities. Not only will virtual reality (VR), mixed reality (MR) and augmented reality (AR) develop over the next few years, but they are also likely to revolutionise medical education. Despite the differences, both AR and VR are used to train medical students and surgeons or even to educate patients. Virtual reality can be used in place of cadavers.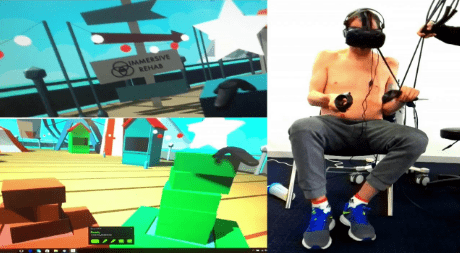 We can expect that universities will follow in the footsteps of the Cleveland Clinic Lerner College of Medicine where anatomy classes are conducted in virtual reality.
Short summary
Those major trends are shaping the medical technology industry's future. Among them, we can mention the dominant role of artificial intelligence and wearables. Besides the main courses, known technologies, like 3D printing, will only grow stronger. Somehow it's fascinating to watch here at Consonance how projects are evolving into medical devices for the future.
Have you noticed a tendency toward the growth and improvement of particular technologies? Let me know – leave a comment.