Consonance supports Satina Medical in respiratory healthcare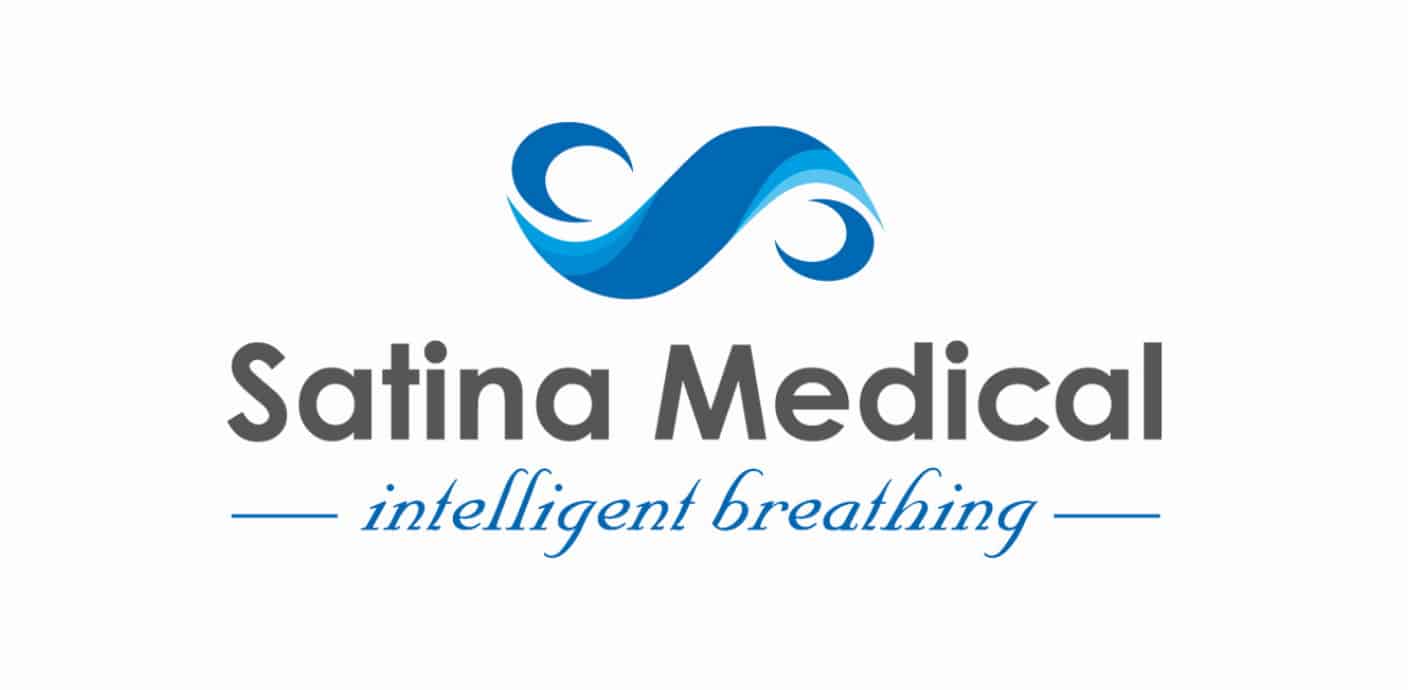 Consonance has started a collaboration with one of Germany's most innovative respiratory health companies.
For the last couple of years, Satina Medical has been developing a unique medtech device for personal use, the Serenity Belt. The device, created by the Berlin-based company, is the first in the World to stimulate the diaphragm and induce deep breathing through three pulsating modules connected to a control unit.
Satina Medical started by developing a wellness version of the device directed towards improving quality of life and of sleep, as well as stress and anxiety relief. Currently, the company is working on launching a medical-grade version of the device, where the belt will be used in the treatment of diseases such as COPD, cystic fibrosis, pneumonia, sleep apnea, and depression. With the ongoing pandemic causing widespread respiratory challenges, the device is also undergoing a study involving COVID-19 patients. The goal here is to improve certain respiratory parameters during both the illness and recovery from post-COVID syndrome.
Consonance is assisting Satina Medical in the launch and development of the medical version of the device. We have carried out a Technical Feasibility Study of the product, including a comprehensive functional, technical and regulatory analysis. The cooperation is scheduled to continue in 2021.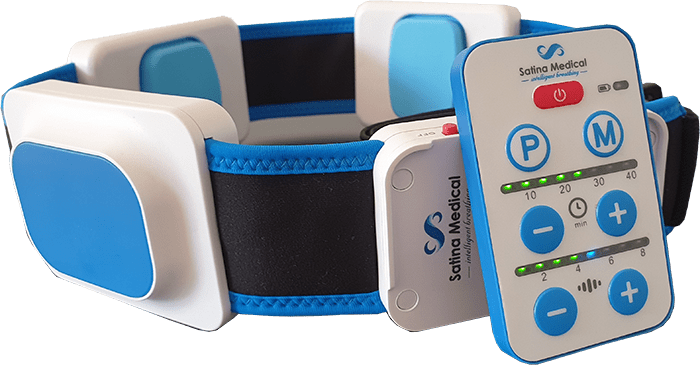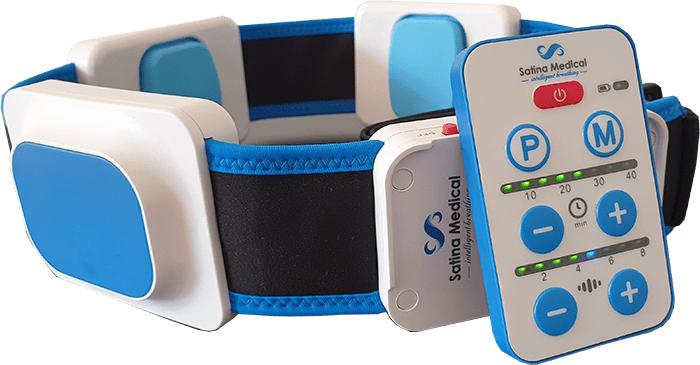 Satina Medical is a German private health-tech company based in Berlin. It was established in 2016 by two physiologists with long standing experience in the industry: Zisi Fotev, PhD (formerly Head of Licensing at Merck) and Joerg Poetzsch, PhD (CEO and CFO of fast-growing biotechnology-related companies in Germany and the US). The company has spent the last few years developing innovative Deep Wave™ Impulse Technology, targeted at triggering the body's main breathing muscle – the diaphragm. Satina Medical cooperates with multiple research and academia institutions, such as the University of Regensburg. The Medical Advisor of Satina Medical is Prof. Joerg Schulz, Former Head of the Geriatric Dept. at the Berlin-Buch Helios and Paracelsus Clinics.
Are you looking for a partner for your next medical project? Write to us: office@consonance.tech