2022 summary of Medtech projects with Consonance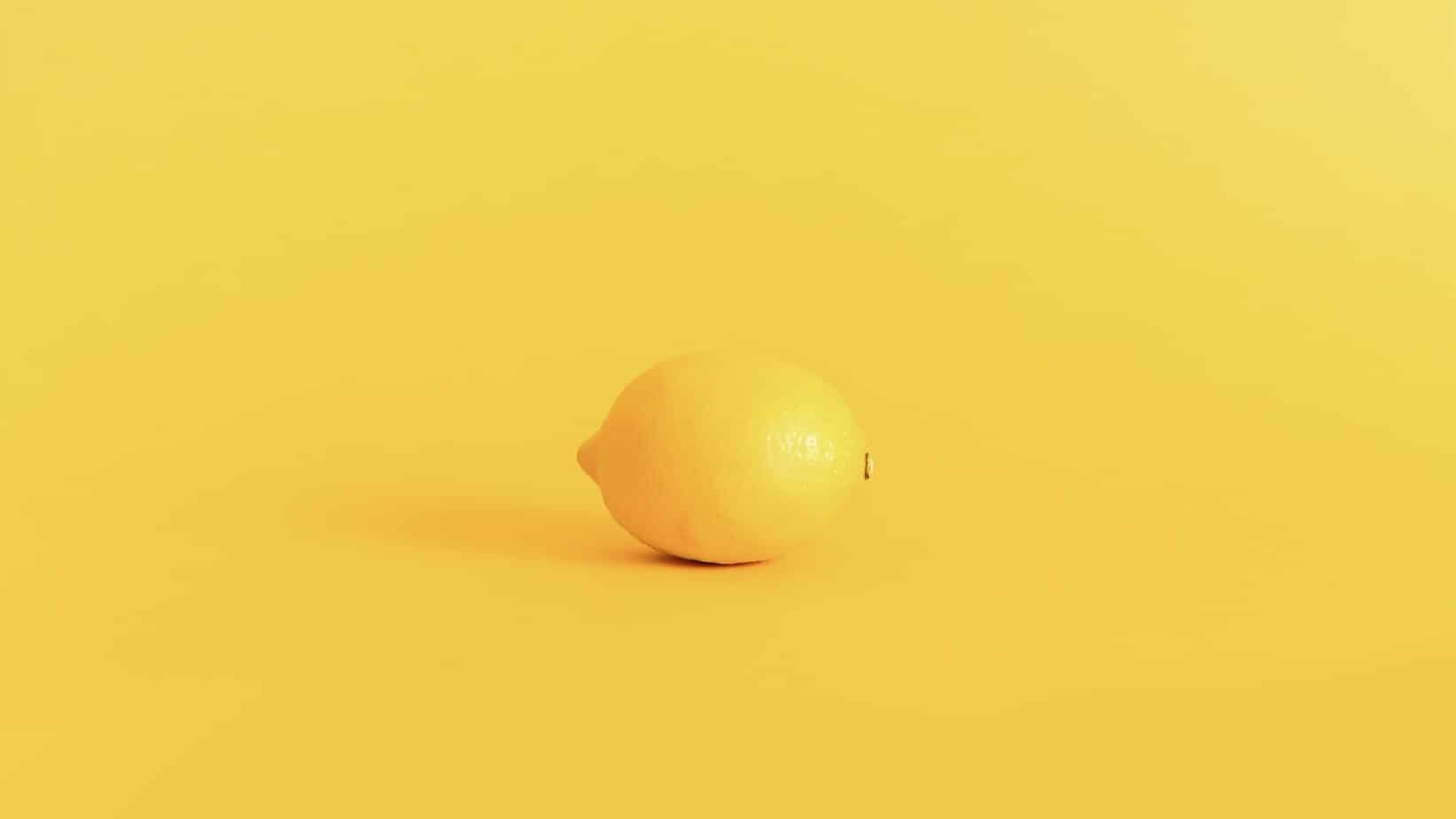 If you're here you probably dig Medtech and you'd like to find something fresh, inspiring and pointing out how a Medtech company worked in 2022. So I don't want to disappoint you! Check what challenges and opportunities we faced, how our Team saw them from very different angles: management, engineering, project management and quality assurance. Hope you'll find a piece which reflects your needs or thoughts. So let's discover this interview.
Medtech management: What do you consider as a company success and what do you see as room for exploration and improvements?
Mariusz Mąsior – CEO
In the past year, we have placed great emphasis on increasing the self-reliance and competence of key people in the team. An interesting finding is that we have achieved some alignment of project activities. A much more sensible approach to marketing activities (which we realistically launched about a year ago), and more purposeful thinking about competence development of people, team and organization.
In addition to the efficiency improvement itself, it is very gratifying that we are all becoming better MedTech experts. We are increasingly helping our customers not only in the technical and engineering areas, but also in the product and business areas. This is also very evident in customer feedback on our work and its results. More and more often we hear that we are doing a great job…. and this I can consider as a success that we achieved in 2022.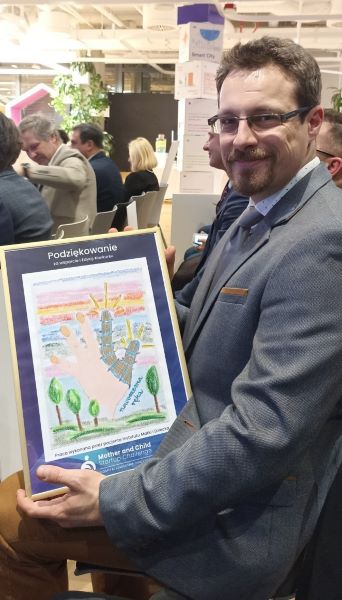 In 2023, the organization's development directions remain the same: further improvement of efficiency and competence, greater maturity and scaling of all areas, especially Business Development. We have considerable ambition and know-how to systematically build space to scale up the entire organization. In the last 8 years of operation, we have accumulated a great deal of knowledge regarding Medtech business, engineering, design and regulatory expertise and many aspects of working with startups, scale-ups, project teams or pharmaceutical companies. Now we put it into action, practice, repeat and drive it into a success noticeable in the Medtech industry in Poland and abroad.
Medtech Engineering: What are the biggest engineering challenges your team has faced?
Paweł Mamak – Head of Electronics Engineering
Our Team worked on solutions that have no counterparts on the market. An example of this is the analysis of the composition of exhaled air, where high sensitivity and selectivity of sensors are required, in addition to maintaining the appropriate conditions in the measurement chamber. In this type of project, without a proper definition of the testing stand and a series of tests, it is not possible to design the device in a meaningful way.
Secondly, we faced the problem of component shortages on the market all the time. While replacements can be found for some of them, in our industry we often use solutions that are unique on the market. A good example is a miniature optical sensor (camera) for an endoscope which, along with a corresponding set of lenses, is supplied by one company on the market. In another project, we had to change the microcontroller to a BGA enclosure, due to the high use of other packages for this chip by the automotive industry.
Thirdly, we developed projects that showed underestimated areas in terms of work planning, or it turned out that the target device might not meet the requirements of a medical device. There have also been situations where a number of normative requirements specific to the medical industry were not taken into account when designing the device. In the case of hardware solutions, such corrections can be more time-consuming and costly than designing a device from scratch taking into account applicable standards, regulations or paying more attention to the electronic and mechanical components used in the device.
What unique things has the Consonance engineering team created over the past year?
I think the most complex process worth mentioning was the design and production of a prototype series of Prevlly – a device designed to prevent bedsores, which has no reference product. As we know, bedsores are a common and very serious problem among immobile patients.
Another special project also comes to my mind. We developed a concept for a relatively novel portable endoscope.
Last, but not least, we worked on the rapid examination of the composition of biomarkers in exhaled air which was also extremely engaging for our engineers. In this area, we explored two different technological approaches, one of which has great potential to enter the market.
Project Management: What was the biggest challenge in 2022 in keeping the Medtech project on schedule?
Kamil Bobrowski – Head of PMO
Invariably from 2019 it's a supply chain problem. All the time quite a lot of components are hard to get, and if you do manage to get something from a broker it can cost 10x what was expected. Due to COVID-19 and frequent sudden closures of regions, working with partners from China also proved to be no small challenge. From one day to the next we learned that a partner's factory would be closed for 2-3 weeks.
I would call the past year a year of bold decisions. We weighed whether we cared more about time to market or unit cost (especially when it came to manufacturing topics). This also affected cooperation with customers, and peons were inevitable. Due to the aforementioned component shortages, it was also important whether we were able to give up something within the product. Whether the additional functionality of the device, which already tended to fall under the "nice to have" category, could be omitted for the time being and stay with the "must have". However, if the add-ons could not be dropped, we looked for quick "walkarounds."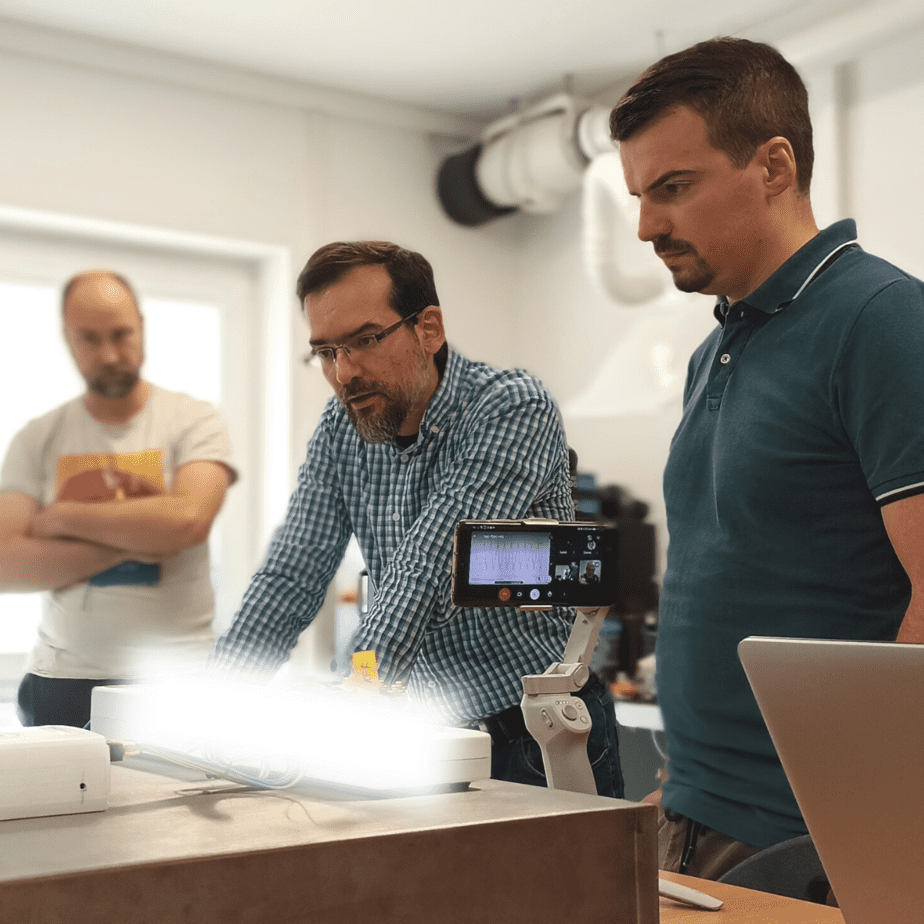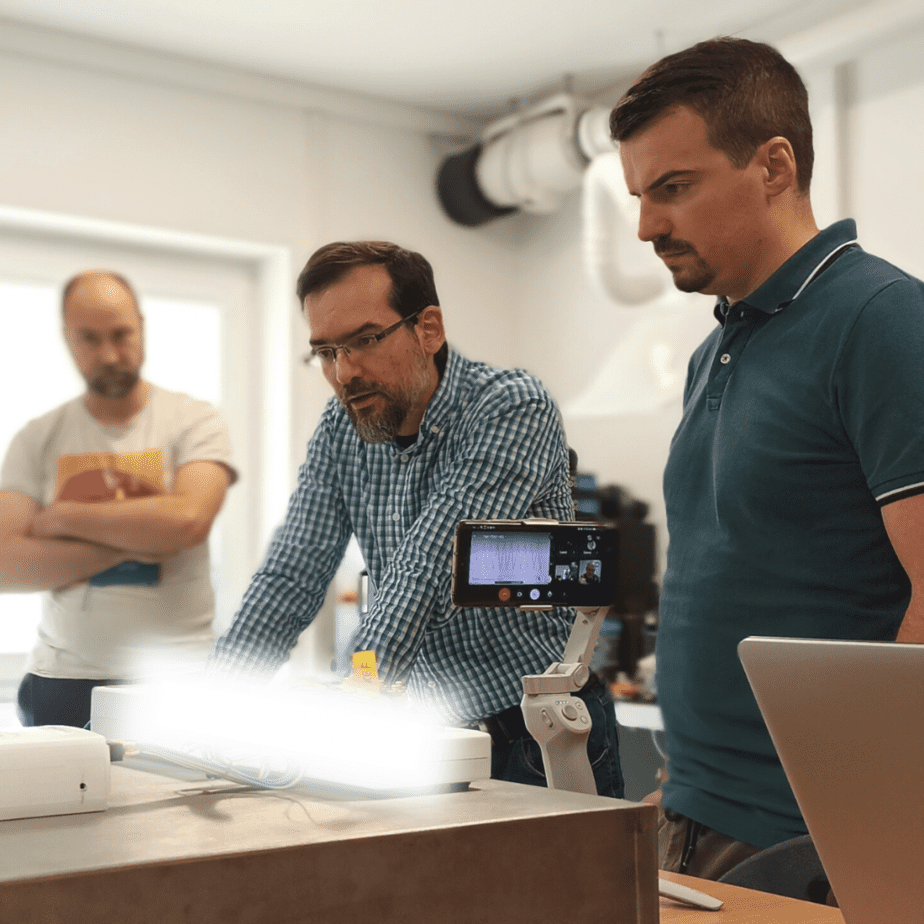 QA: The most interesting medical area that your team pursued in 2022?
Kinga Kierepka – Quality Manager & Regulatory Specialist
I would definitely point out the area of ATMPs. Medicines for human use that are based on genes, tissues, or cells. They provide game-changing new possibilities for the treatment of illness and harm. Last year we worked on tissue engineering and the printing of an artificial organ.
Three categories can be used to categorize ATMPs:
Drugs used in gene therapy: they include genes that have therapeutic, preventative, or diagnostic effects. Recombinant genes are inserted into the body to cure a number of illnesses, such as cancer, genetic problems, and chronic diseases. A recombinant gene is a segment of DNA created in a lab by combining DNA from several sources;
Medicines that involve somatic-cell therapy may comprise cells or tissues that have been altered to modify their biological features or cells or tissues that were not meant to be used for the same vital roles in the body. They can be applied to treat, identify, or prevent illnesses;
Medications made using modified cells or tissues that can be utilized to replace, regenerate, or repair human tissue are known as tissue-engineered pharmaceuticals.
If you'd like to know more about medical product certifiation – listen this podcast episode wich reflects on important issues which you need to be aware of.
So this summarizes 2022 at Consonance. Well, just a tip of an iceberg I guess, so there is more stories to talk about. You're invited to ask & talk in comments below or simply let's schedule a virtual coffee.
It is a good moment to wish you successful 2023. No matter what you will define as a "success" for yourself or comapany / project you're in. Keep up the good work!