Polpharma Group and Consonance work on healthtech innovations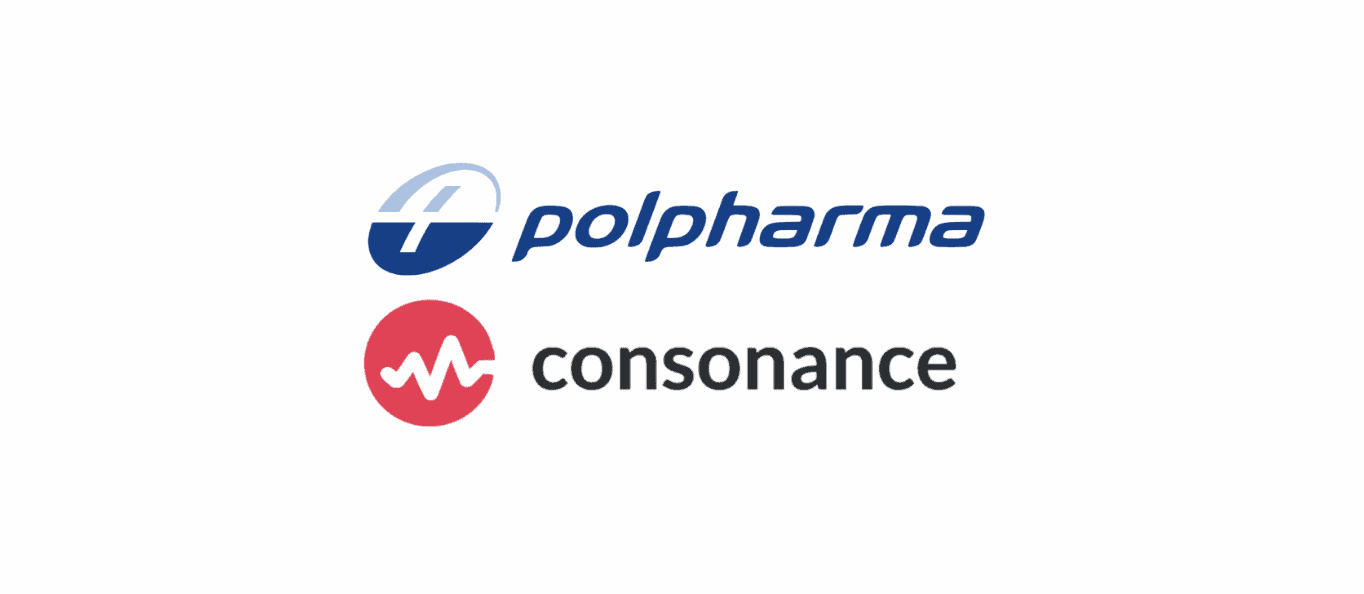 2020 was a year of intensive cooperation with Polpharma Group. For our client we conducted projects related to healthtech innovations in two therapeutic areas. Our services included ideation workshops and market analysis. For this purpose we used our own Innovation Workshop project, which included several months of ideation activities, research analyses and marketing research. Consonance was joined in the project by an interdisciplinary team of engineers, product specialists and digital health experts.
From the perspective of a pharmaceutical company, digital transformation and digitalization is an important issue today. At the same time, the ongoing pandemic has increased the demand for telemedicine solutions and digital innovations – such technologies are increasingly seen as valuable core business support in the big pharma area. Combining the market knowledge of a pharmaceutical company with the experience of a technology partner creates synergies and allows new opportunities to be diagnosed at an early stage.
"We are pleased that Consonance was part of our projects in 2020. Thanks to the cooperation, we gained valuable information that will be used in the next stages of our development activities" – assesses Dariusz Semkowicz, Head of Portfolio for Polpharma Group.
"Thanks to such tools as Innovation Workshop, we constructively collide the world of business and technology. We want to look at digital transformation and digitalization not through the prism of difficulties, but through the prism of new opportunities. We help to discover these opportunities" – emphasizes Rafał Samborski, CEO of Consonance.
Polpharma Group is the leader of the Polish pharmaceutical market and one of the leading drug manufacturers in the region of Central and Eastern Europe, Central Asia and the Caucasus. Established in 1935, Polpharma annually produces around 400 million packages of medicines, which are sold in 35 countries. The group comprises Polish companies: Zakłady Farmaceutyczne Polpharma SA, Polpharma Commercial Office, Polfa Warszawa S.A. and Medana Pharma S.A, as well as Santo (Chimpharm), which is a leading pharmaceutical company in Kazakhstan. Strategic partners are Akrihin in Russia and Farmaprojects in Spain.
Consonance Sp. z o.o. is a company specializing in research and development for the MedTech industry. Its services include engineering and development work in the field of medical devices, medical electronics and digital health, development of artificial intelligence algorithms for medical applications, consulting in the CE certification process for medical devices and implementation of the ISO 13485:2016 system. Consonance's clients include pharmaceutical companies, medical startups and other entities operating in the medical market.
Are you looking for a partner for your next medical project? Write to us: office@consonance.tech