Medical device or gadget? What to make and who to trust?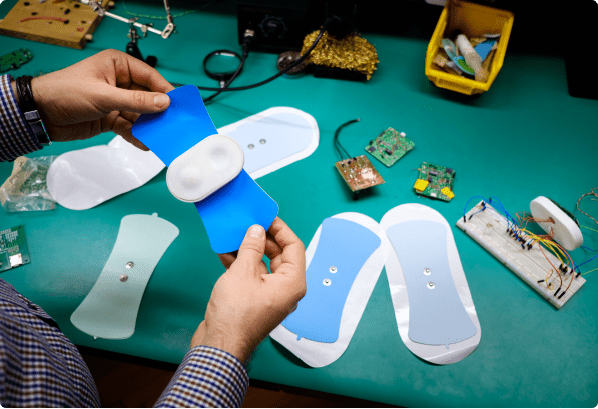 The shades of the gadgets market
Medical gadgets belong to the broader category of consumer electronics related to bodily function and health management. Technologically innovative, they arouse interest primarily with their clever functions, compact size and modern design. Among them we find devices for relaxation, stress reduction and sleep monitoring, and those used in sports and recreation. As technology advances, their creators are bounded only by their imaginations. One example of this is intelligent cutlery with a built-in accelerometer to control an appropriate rate of eating.

The gadgets market is expanding dynamically. Constantly appearing on it are new products and latest versions adapted to customers' changing expectations and needs. More and more attention is being paid to UX design issues, meaning that most gadgets have a fashionable, modern look and are portable, easy to use and, not only do not connote illness but are also a stylish addition to an outfit. Their ease of use extends their reach to a wide group of users, and not just the younger age group.

Legal requirements
Formally, every electronic device put on the market in the European Union must have a CE declaration. Thus, the manufacturer declares that the product meets the "New Approach Directives" for its intended use. For most medical gadgets, the following directives will apply: low voltage LVD 2014/35/EU and electromagnetic compatibility EMC 2014/30/EU. Depending on the sophistication of the product and the form of power supply, sometimes (e.g. simple battery-powered devices) the manufacturer can prove the product's compliance with the directives through internal testing of the ergonomic features and the manner of performance and operation according to intended purpose. Even if it is necessary to outsource tests to an appropriate laboratory, they will be easier to pass and much cheaper than the applicable tests for products classed as medical devices, which are subject to Directive 93/42/EEC. This shortens product development time and reduces the costs of getting to market, which often translates into a competitive product price, increasing its availability to the average user.