Medical device certification: an (im)passable labyrinth?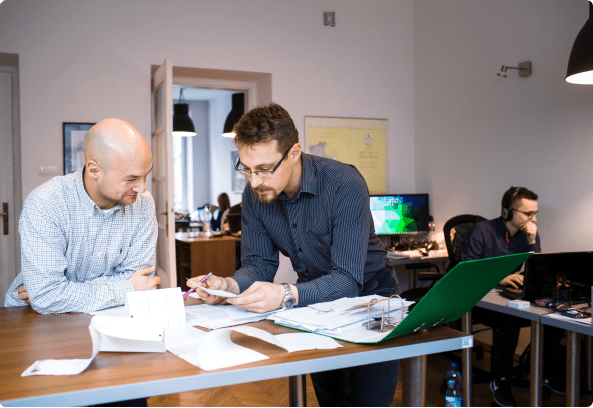 Attempting to obtain a medical device certificate resembles a trudge through the meandering and treacherous corridors of a labyrinth. The multitude of procedures, laws, rules and requirements that can be defined in different ways can quickly turn the initial curiosity and excitement into lassitude, frustration and confusion. Below, you will find a handful of tips which will (successfully) guide you through the process of certification.

Analysing legal requirements

First, you need to ensure that the device you're designing complies with the definition of a medical device, and then you need to classify it. To do this, you will need to conform to the regulations set out in the Act on Medical Devices of 20 May 2010 and the Regulation by the Minister of Health of 5 November 2010 on the classification of medical devices.

Medical devices are classified with reference to the potential risk related to the use of the device. The risk is determined based on the duration and location of a device's contact with the body, degree of invasiveness and whether the effect is local or systemic. At the same time, requirements which must be met by the device are determined by analysing the available rules and laws (where you can find all the necessary information). As well as this, a company will need to implement the quality management system for medical devices (EN ISO 13485), which covers the aspects like supervision of production, medical incident handling services and the storage of documentation.

Preparing technical documentation

It is necessary to prepare technical documentation as part of the certification process of a medical device. The documentation presents evidence that a newly-designed medical device meets basic requirements. The documentation scope depends on the type and class of the product, but it will usually cover the following:
– a description of the product, its classification and intended use,
– a list of applicable standards and legal acts,
– results of the risk assessment,
– design of labels,
– user manual,
– a list of materials, components and additional accessories (description, specification, certificates),
– design drawings, a diagram and description of the production method,
– results of a clinical evaluation,
– results of investigations conducted by an accredited laboratory,
– an assessment of the product's compliance with basic requirements,
– declaration of conformity.
Completing technical documentation is certainly not easy. Having templates of particular documents to hand and, preferably, knowing what each one of these documents should contain, may turn out to be necessary.

Clinical evaluation, clinical investigations, investigations by an accredited laboratory

Clinical evaluation, clinical investigations, investigations by an accredited laboratory – these three terms are frequently confused, despite the fact they all mean completely different things.

1. Clinical evaluation is a part of the technical documentation. Its role is to verify up-to-date knowledge on the safety, functioning and use of the device through analysis of the literature, scientific publications and results of available clinical research.
2. Clinical investigations must be designed and planned so that they can be conducted on humans in a systematic and objective way in order to verify the safety of use or proper performance of a particular medical device. They are compulsory for Class IIb and Class III products, that are innovative. Clinical investigations can be the part of clinical evaluation.
3. Investigations by an accredited laboratory are necessary to confirm the product's compliance with standards and legal acts. Their results make up a part of the technical documentation.

Placing a medical device on the market

Once you have completed the process of preparing technical documentation and products investigations, you will need to contact a notified body. This body will conduct an assessment of the technical documentation, investigation results and implementation of ISO 13485 requirements in order to issue a certificate of conformity (CE). It is worth pointing out that contacting a notified body is required for Class I sterile devices as well as those with a measuring function, and for devices of higher classes.

The final step is to notify the President of the Office for Registration of Medicinal Products, Medical Devices and Biocidal Products (URPL). This must be done at least 14 days before the first device is placed on the market.

Summary

The entire certification process of a medical device very much depends on the type, intended use and class of the medical device. And although it is always lengthy, time-consuming and costly, it is worth all the effort invested. Receiving the CE mark on your product confirms its quality and the fact it can be used safely. It proves that your product complies with all the requirements and does not infringe on any legal acts, all of which have been designed not to make our lives more difficult, but to protect us.